GradWRITE Seminars
GradWRITE Seminars are designed to help graduate students and postdoctoral scholars meet the specific demands of academic and professional writing. Our seminars cover a variety of topics to help you learn about and successfully address the expectations involved in writing theses, dissertations, manuscripts, proposals, applications, literature reviews, abstracts, and more. Our goal is to help you become an effective writer and communicator in your academic discipline and professional field. You may register for all seminars or select just the seminar that interests you. And, all GradWRITE Seminars are free. 
Winter 2021 GradWRITE Seminars are all being offered synchronously online. You will recieve a Zoom invitation by email before the event date after you have registered. Contact Doug Campbell dcampb62@uwo.ca if you have questions. 
To Register for GradWRITE Seminars
Click on the REGISTER FOR GRADWRITE SEMINARS button below
Login to Western Connect
Select Writing Support Centre on your Dashboard
Click on Seminar and Event Calendar
Select the seminar(s) you want to attend from the events calendar


Registration will Open soon. Stay Tuned! 
Seminar Topics:
The Writing Process: Organizing and Structuring Your Work

In this seminar we'll learn strategies such as modelling, diagramming, and storyboarding to better structure and organize your written work. We'll address some common obstacles and how to integrate writing as a practice that accompanies the ongoing development of your intellectual identity.


Editing and Proofreading

This session examines the different stages of the writing process with a specific focus on the revision stage. Strategies for identifying structural or mechanical problems in the writing are presented along with advice on such concerns as enhancing the flow of ideas in a document and avoiding the use of stilted or imprecise language.

Refining Your Grammar Skills

This session addresses the more prominent differences between the casual tone and syntax of spoken English and the conventions of formal academic writing. Topics covered include the role and placement of modifying words and phrases in writing, the distinction between "the" and "a/an", as well as the correct usage of the word "which".  

Summarizing Your Research into an Abstract

They're short. We all have to write them. In this seminar we'll examine what it takes to represent your research, manuscript, thesis, dissertation, or conference paper, and your academic identity, in just a few hundred words.

Punctuation

This session details the functions of different punctuation marks in academic writing, including the colon and semicolon, the apostrophe, and a special emphasis on the varied uses of commas. The session also provides guidelines on how to incorporate references to numbers in written form.

Writing Effective Scholarship and Research Proposals

A research proposal can determine your path through graduate studies, your potential funding, and your academic and professional future. In this seminar we'll look at the components that make up successful research proposals.

Writing Clearly and Concisely

"I'm not sure what you're trying to say." No one wants to find those comments on a chapter submission, so let us help you learn practical strategies essential to being better understood.  A must if you're a student who enjoys securing funds, getting published, or finishing grad school.

Writing Your Literature Review

This seminar examines the purpose of a literature review in proposals, manuscripts, and your thesis or dissertation. We'll look at how literature reviews justify your work, legitimate your approach, and define your scholarly identity.   

Writing Your Thesis or Dissertation

In this seminar we'll learn how to set writing goals, find out where to find resources to demystify the process, and gain insights into the expectations of supervisors and committees.  This seminar also addresses how to be active (instead of reactive) and take ownership of your work.

Getting Published

This seminar begins by unpacking the peer review process. We'll address how to write to your target publication, how to incorporate citations in a manuscript, the "so what?" question, and the merits of writing for audiences beyond your discipline.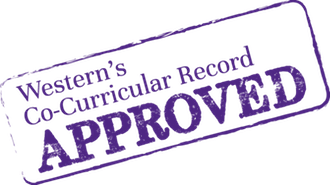 Suggest a GradWRITE Seminar
If you do not see a seminar that addresses your writing needs or questions, let us know. Suggest a GradWRITE Seminar: wsc@uwo.ca